Automate your inventory management and focus on growth
Automating inventory tracking is critical for retailers and wholesalers to ensure an accurate inventory and keep their operations costs down. Azuora's effective inventory management software enables you to easily maintain an accurate inventory through automatic updates across all sales channels, visibility across all locations and the ability to perform stocktakes easily. This means you can consistently improve your profitability by reducing the risk of overselling.
Azuora allows you to manage all stock operations, from orders and receipts to inter-store stock transfer, daily audits and more. A single view of all stores inventory helps you to plan for stock movement across various stores.
Get Started now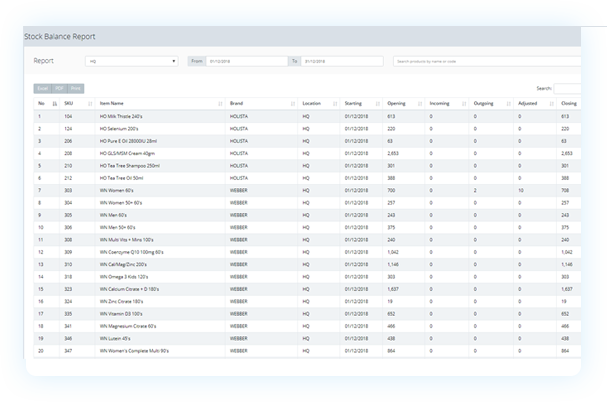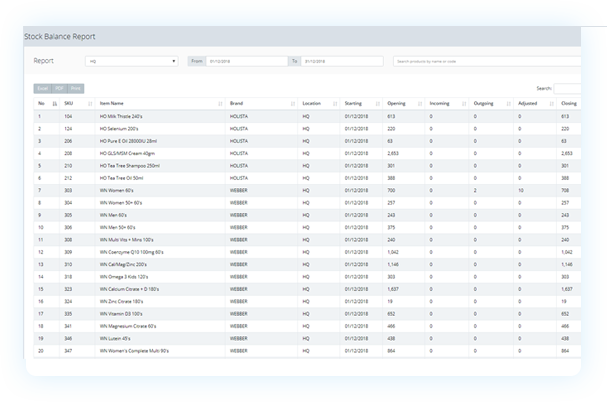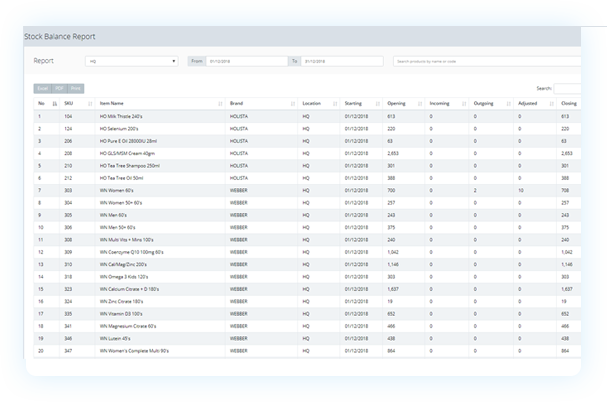 Powerful inventory control
Lost revenue as a result of lost sales can have a significant negative impact on your bottom line. Our cloud inventory program is specifically designed to ensure that a scarcity of in-demand product does not arise due to inefficient inventory control within your organization.
Make the move to real-time
Azuora's online inventory software tackles this issue by processing transactions in real-time, giving your business the benefit of an always up-to-date stock count.
Make product stock-outs a thing of the past
Create customer delight with Azuora's inventory control solution. By knowing at which warehouse a stocked item is being held, you can estimate how long it will take to get this item in store or to the customer.
Get your inventory valuation correct
Having an accurate stock count means your business can keep its stock levels lean. Rather than relying on stock count templates, use Azuora's real-time system and free up cash to invest elsewhere in your business! Carrying the right level of stock may also let your business cut down on warehouse space.
Give your employees the best inventory tools to succeed
We believe that a warehouse management system should be more than just stock control software. With Azuora your inventory is online, so you can see how your business is running in real-time.
Make better business decisions
Azuora's inventory software accurately records and allocates costs at each stage of the work process, improving your forecasting ability and allowing you to make better business decisions.
Reduce costs and improve profitability with Azuora
With Azuora, you will have a retail and wholesale management platform that can scale with your business growth. Learn more about why Azuora is the best solution for your business and how it can streamline your inventory management workflows with a personalized demo from our business experts.
Fill out your details to arrange a free, no obligation demo where our experts help you decide whether Azuora is the right choice for you.